Disclaimer: The thoughts and opinions expressed in each post belong solely to the individual highlighted in the story. YJA does not endorse any of these viewpoints but is simply using this project as a platform to showcase the diverse experiences of the youth in our community.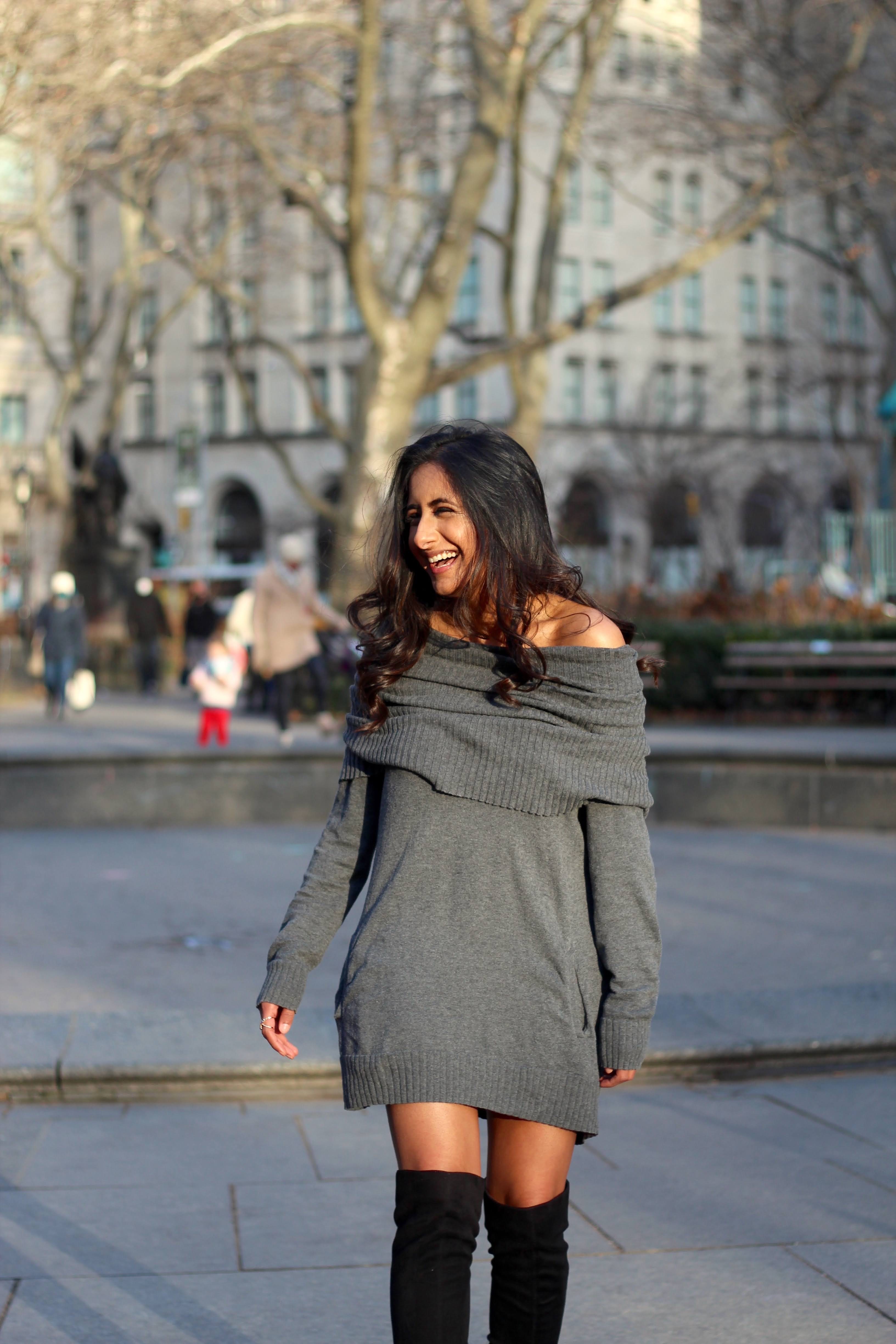 April 5th, 2021
Aanya Gandhi
"A couple of months ago, I had this epiphany while watching Moana. I was explaining the movie to my Masi from India who was sitting next to me asking, 'what is Moana like? Who is she?' I described Moana as this fearless girl who knows her worth, what she loves, and she goes after it. As I went to bed that night, it hit me that I wanted to be like Moana. I wanted to be that girl who knows what she's after, follows her dreams and passions, and doesn't let her insecurities get in her way.
So as I sat in my room and reflected on the movie, it just hit me that I was so tired of being insecure. It felt like rock bottom. My entire life I had kind of gotten into this cycle of self pity and insecurity, and at that point, I realized I couldn't go anywhere but up. I read a quote somewhere that said 'we can't become what we can't see.' And that really struck me because I was like, so much of my life has been wanting to be something that I can't see. I decided to challenge myself: I wanted to just try to not be insecure.
That night, I got on Instagram and started talking to people on my story. I said, 'I don't know what I'm coming on here for, I have no script, I just wanted to talk about how I felt after watching Moana and also just to tell you my insecurities. I'm telling you guys because I want to get it off my chest.' I woke up the next morning with a flood of DMs thanking me for sharing this. Now that I was letting out these insecurities to people, I was becoming more confident in myself.
Since then, I've been continuously posting on my Instagram story, just talking about my insecurities. I've even recorded a video of me crying once because I've become more of an advocate that we need to see these sides of people — social media shouldn't be all about perfection; it should also be about the imperfections.
And I'm realizing now, the moment you start loving yourself and you open yourself up to the world, the world will start loving you right back."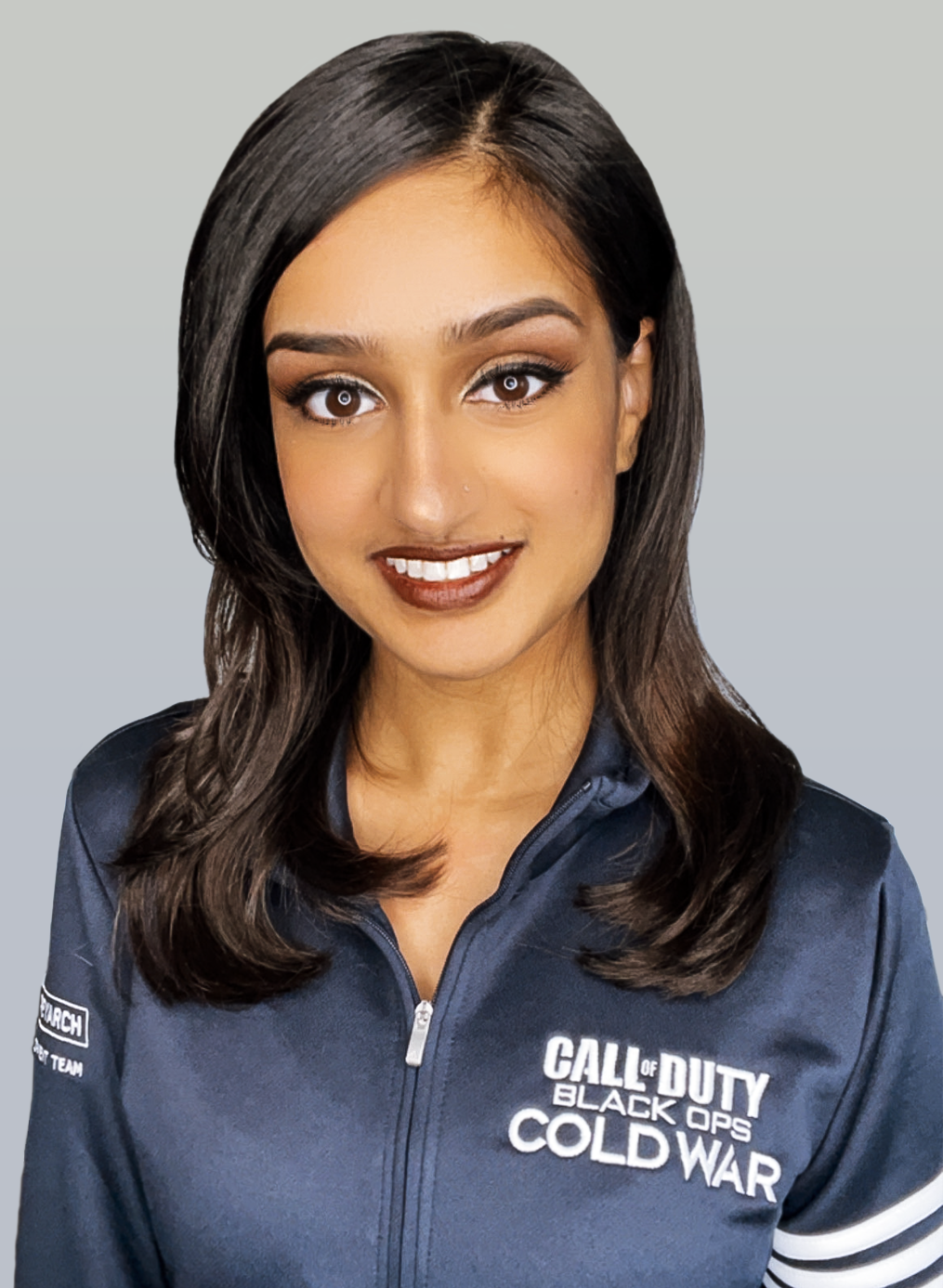 March 16th, 2021
Avani Jain
My goal was to work for Nintendo in Japan, but when I was trying to be more realistic about it, I realized I should know the language. So I've been teaching myself Japanese for the past couple of years. Actually, when I was in high school, I studied abroad in Japan, and that kind of confirmed this interest I had in their culture and language. I think the way Japanese culture approaches things is very open-minded, and that's taught me to adopt that same sort of mentality.
When I was younger, I played the piano, painted, and played video games. I always needed that sort of creative expression, but I never really considered it a career choice. It was always just like, 'these are my hobbies, what I enjoy doing.' Then, when I was in college, I was so unhappy doing engineering. I had to ask myself, what is it that makes me happy? And through a lot of self-reflection, I realized that doing something creative makes me extremely happy. And it's something I'm good at — so I decided to explore that path.
But it wasn't an easy decision. At the time, I didn't know anyone in a creative field, and my parents didn't either. There was basically no one in our community that was in entertainment, like a female who "made it." So I was kind of venturing into this field, without knowing anything. And I didn't know if I would achieve any success, you know, so that part was extremely terrifying. But, with a 3D art program and my artistic talents, one thing led to the next and I got into video games. I've actually been working in the game development industry for a little over a year and a half now as a part of Treyarch & Activision, where we just released Call of Duty: Black Ops Cold War.
This journey has motivated me to join Women in Games as an ambassador. I want to create a safe space for South Asian women, and hopefully inspire other women to join this field — because representation absolutely matters to me, and no one should have to go through life constantly doubting themselves with no one to look up to.
So while it definitely was not easy, I'm grateful for these experiences because they've helped me understand who I am and what path I want to take.
September 3rd, 2020
Madhura Patil
I graduated from the University of Illinois at Urbana-Champaign last May and decided to take a year to live abroad and pursue a lifelong dream of mine. After 22 years of watching Bollywood movies, I had fallen in love with the industry and was itching to explore my creative passions. Shortly after I graduated, I landed in Mumbai. I didn't know anyone there, nor did I have any experience in the industry, so it was a fresh start - but I was determined to make the most out of my journey.
Once I settled in, I prioritized connecting with creatives in the entertainment industry. Being new was definitely tough; in the beginning, I spent hours every day cold-emailing and calling people to find opportunities. For every 40-50 messages I sent out, only 1-2 would genuinely reply. Eventually, work started to pour in; one project led to another, and soon, I began to assist in advertisements and films featuring celebrities I had only ever seen on screen. Once I got a handle of assistant directing, I dabbled in acting and modeling as well to get the full experience of working in Bollywood.
Even through all of the enjoyable moments, there were times I started to question what I was doing. At the end of the day, I realized all I can do is make myself better in every way, so when it comes down to it I'm confident in my abilities and feel inspired by the experiences that took me on an unconventional journey. There's a lot of frustrations, sacrificing, and negotiating with yourself when trying something different. It was tough, but honestly, I wouldn't change this experience for anything.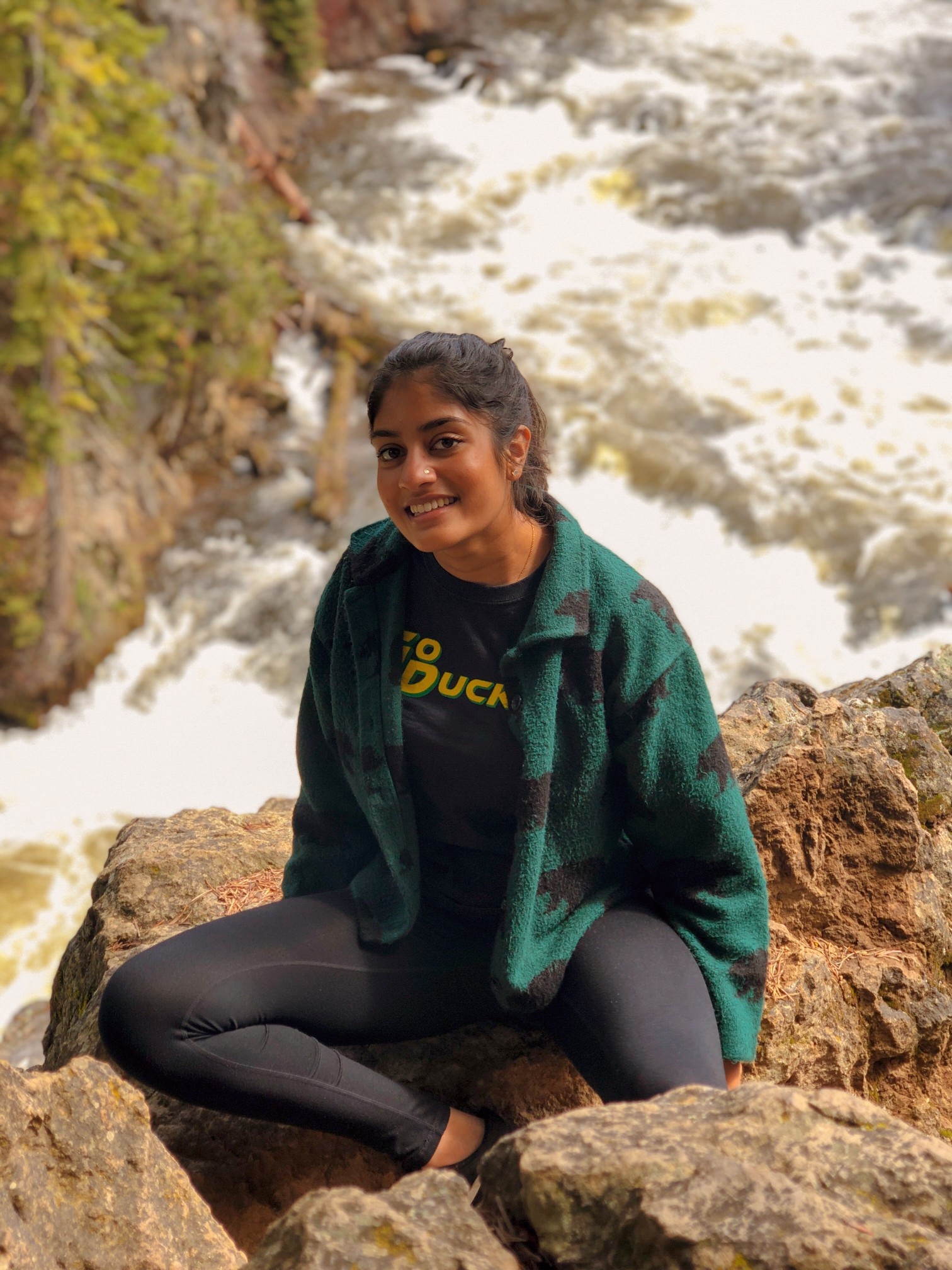 May 26th, 2020
Karishma Shah
I joined mock trial in undergrad because at that point, I was thinking about going to law school, and it felt like a logical next step. The program was structured so that there were four competitive teams, A through D. We all participated in a scrimmage at the beginning of the year where we were evaluated on our performance. My senior year I was placed on the C team, which was confusing because I was considered one of the better attorneys based on my scores. Something didn't feel right. After discussing the situation as a team, we realized that Team A was 90% white, Team B was 80% white, and so on in a very linear fashion. The gender breakdown was similar, with much fewer female attorneys on the top teams. My friends on the board decided to have a meeting with the coach, who was a current law student. When questioned about the reasoning behind her placements, she bluntly said, 'I stacked the teams the way that I did because white men score better.' She also admitted to never looking at the scores, despite the fact that the scores were the most objective way to rank us. As a law student, she should have known that what she was doing was wrong. Her decision made me feel incredibly disheartened because it was based on two things that I could not change about myself. No matter what I scored, I would always be a woman of color. Four other women and I reported her to the Title 9 office and filed official complaints, but once the coach figured this out she moved the two white women to higher teams. As a result, they didn't feel a need to continue with the complaint process. I couldn't fight this battle alone. Reflecting back, I was a senior and already had a lot on my plate, so I think I made the right decision to not pursue this any further. However, I realized that if things like this continue to happen, it becomes a self-perpetuating cycle. If white men are constantly given the most opportunities, they will continue to perform better. Despite this experience, I still decided to go into law in order to prevent situations like these from happening again and to empower people facing similar ordeals. I realized that racism truly exists and will continue to exist if we allow these systems to prevail. It happens not just here, but also in the workplace, law firms, and courtrooms. I do believe that the law can be used for good and at the end of the day, and more often than not, the right side does prevail in court.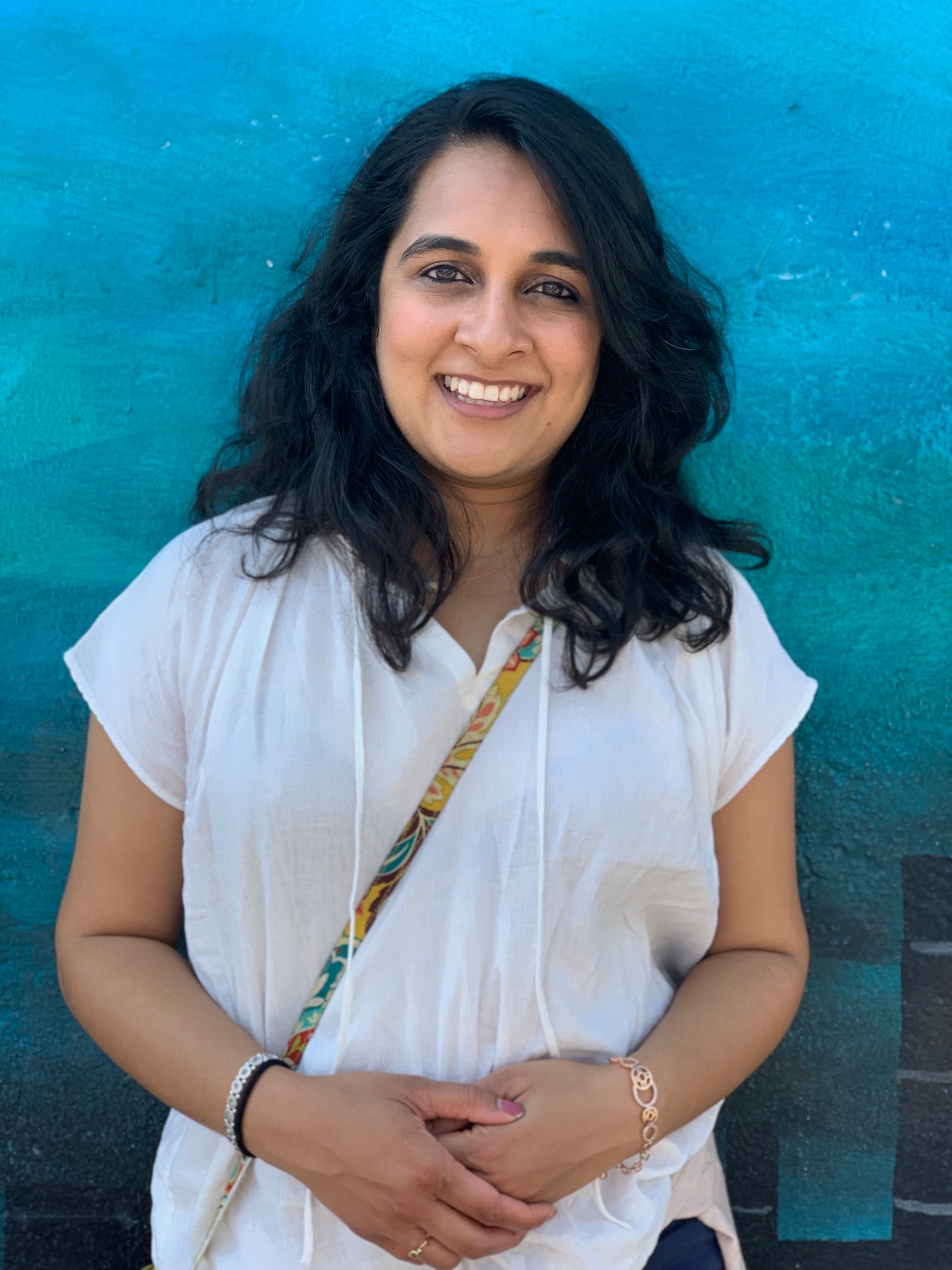 March 7th, 2020
Harsha Nahata
I knew I really liked to write early on. Even in school, writing was something that I always did well with. It was a mix of knowing that maybe a traditional math, science, or STEM path wouldn't work for me, and having time to "figure it out" has brought me to where I am today - being a journalist. One of the hardest parts of my particular path is that it is often overlooked, and the next step may not always be obvious. It's a harder path to make tangible. I think something that helped me was knowing even if things were fuzzy, it was still going to be okay. I kept telling myself that, so I could continue on that path and something would sort of work itself out. My parents were pretty patient when it came to my career, although it was really hard at times when people asked what a path in my field looked like or what kind of jobs I may have in five to ten years. I don't think people realize that it's a harder question to answer because it's not something that is cut out, and there are fewer people in our community that have taken this path. So unintentionally, that also created frustration for me at times.

One thing I am very grateful for is that Jainism has always been a constant in my life. When I was younger, my parents would take me to the temple, and I'd attend study class (Pathshala). I think I varied as to how interested or invested I was in it but sensed that I needed to go to the temple. As a result, I've always felt very comfortable accessing my faith whenever I needed it. In place of transition or difficulty, it's been easy to seek out a temple - which I am very grateful for. I find them very peaceful; whether it's a Jain temple, a Hindu temple, a mosque, or a church, I think it's been beautiful to see a sense of peace in all of that for me. From a young age, Ahimsa is something that you learn more easily in terms of being vegetarian or incorporating different lifestyles. As I got older, more so in college, a lot of the philosophy and the ideas of non-possessiveness or multiplicity of viewpoints were resonating with me at that time and they still resonate with me a lot right now, especially when I think about impact and energy.

One of my favorite things about Jainism is Anekantvad: the multiplicity of viewpoints. I think it's really cool that my job is to find all the different viewpoints out there and try to give them a platform while trying to find "the viewpoints we don't hear from" or "the ones we ignore" and share those, as well. I was always drawn to service work, but I think being a journalist or being in media right now is closest to being able to bring my faith into my career. Working as a journalist or in media is focused on storytelling or which stories to prioritize, whose perspectives to hear, and how to make sure different perspectives are accounted for when discussing or writing about a topic or an issue, policy, or event. It's about not leaning towards one type of person or viewpoint. Over the last couple of years, Jainism has become more relevant for me and I've personally felt connected to the faith but now, I feel like I can live it out through my work while making an impact, which is an incredible place to be in.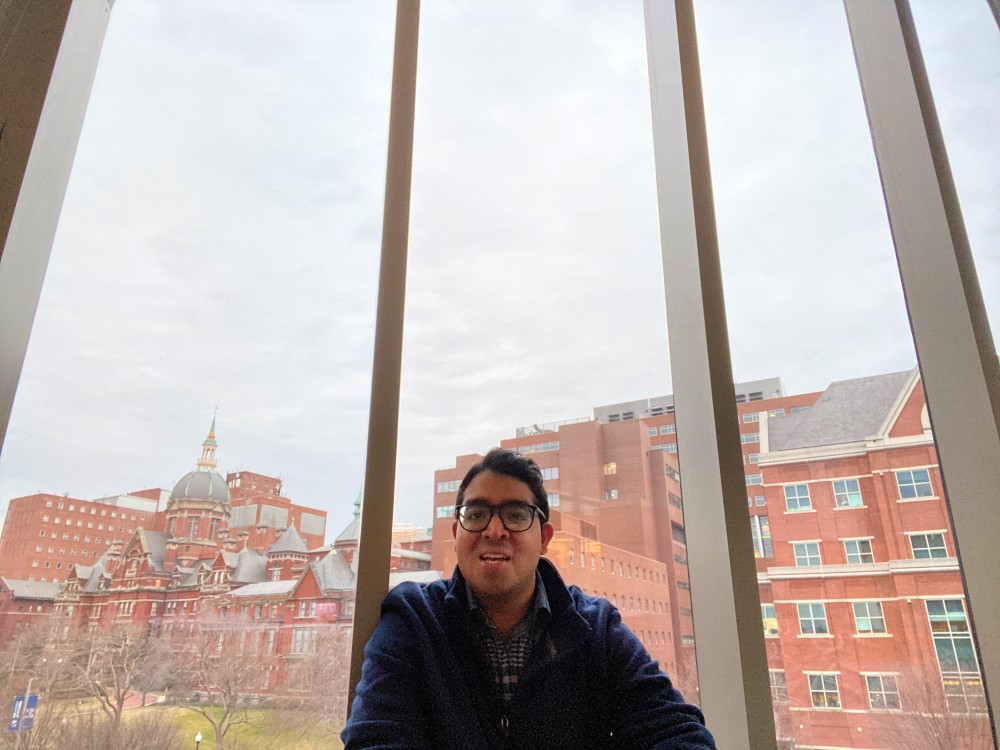 February 6th, 2020
Kunal Parikh
After I graduated from high school, I went to India and spent time with Jain Maharajsahebs. I asked one of them "if I'm going to be in Sansara, even if just for another 10-15 years, what should my purpose be?" And I remember a Maharajsaheb named Dharmaprem who very clearly told me "your purpose should be to serve others and nothing else." That was really powerful for me at the time. Because of Jainism and my upbringing, I always wanted to make an impact and help others. I don't think I felt, "that is my mission or that that was my purpose," until then. I went to The Ohio State University after I finished high school, and my mission was to determine how best to serve others. I started doing research in a lab on deep brain stimulation and Alzheimer's treatments, and I was excited to see how research could help me achieve my goal. I was working 60+ hours in the lab and didn't really care about anything else. I really thought biomedical research was the platform that would best allow me to serve others. During my sophomore year, I learned about a prolific inventor and entrepreneur, Dr. Robert Langer. He gave a webinar on blocking patents that opened my eyes to the other pieces of the puzzle that I needed to understand in order for my research to have a tangible impact on someone's life. His talk made me interested in policy and entrepreneurship as vehicles for serving others. That led me to work in the Ohio Legislature, where I was excited to see how Republicans and Democrats would come together and develop policies to solve problems for their communities. Unfortunately, at that time, Ohio had an $8 billion budget deficit, and it became clear that budget cuts were going to happen and likely affect the community organizations that were doing great work in Columbus and throughout Ohio. So we started a not-for-profit called Dollars 4 Change to raise money and awareness, and bring volunteers to community organizations that we thought were doing great work. I realized that as we were doing great work in the community, our most impactful accomplishment was leadership development. But in terms of financial impact, I saw inefficiencies in the non-profit model, and became interested in for-profit entrepreneurship as a vehicle for impact. During my senior year at Ohio State, I started my first for-profit company, called Core Quantum Technologies, based on diagnostic technology invented in the lab I was working in. While I was building out that company, I took a class called Personal Creativity & Innovation, where we read the Artist's Way. The book recommends that as soon as you wake up, you write three pages by hand in a full-sized notebook. You don't eat or brush your teeth, or do anything until you write those three pages, and that was really powerful for me. The idea is that you write your stream of consciousness, and become aware of your inner thoughts/being. When I first started doing that, it would take me an hour and a half a day. The goal of serving others is really broad and morning pages helped me understand what that actually means to me: what am I specifically passionate about, what gets to me, what problems do I want to solve for humanity? That helped me identify my purpose and mission, which is to create a world where no person is limited by the circumstances of their birth. I quickly realized that a single company wasn't going to allow me to have that sort of impact I'm currently a faculty member at Johns Hopkins University in the Departments of Biomedical Engineering and Ophthalmology. When I first arrived at Johns Hopkins for my Ph.D., I built an incubator for social enterprises called the Social Innovation Lab. There were great technologies and bright, talented individuals in Baltimore and at Johns Hopkins, but they faced challenges realizing the impact of their ideas. We identified promising ideas and technologies and young people who really wanted to have an impact, and helped them build sustainable business models. To date, the Social Innovation Lab has incubated 80+ mission-driven companies in all sorts of areas: education, healthcare, urban development, poverty alleviation, both at home and around the world. All of these experiences have informed and influenced my current work at Johns Hopkins focused on developing and commercializing solutions to unmet needs in ophthalmology that contribute to vision loss and blindness globally. Importantly, we're doing this in a manner that enables access and affordability in regions where the need is the greatest. In summary, those 10 years after going to India and speaking to Dharmaprem, were really 10 years of iterations to figure out "what is the best vehicle to maximize my impact." Jainism is my core and has driven what I do and how I do it, and even who I work with and what I work on. The aspect of Jainism that has always stayed with me is Sarvajivaan no Kalyan, and I believe that's what we should be working towards while in Sansara. We should have that sort of feeling and mission to uplift all living beings, and that's what I've been focused on in my own life to date -- how do I enable that mission with what I am uniquely good at and what I am able to do?