Since its inception, Young Minds has been a platform for members of our community to share and learn from each other's perspectives. In celebration of YJA's 30th Anniversary, we're excited to present the newest issue of Young Minds! Read it online here or purchase your printed copy today!
Since this edition is so special, we wanted to make it available in print for our members to read and interact with. Imagine reading this together with your kids, solving the crossword with your friends, or rediscovering it in your bookshelf in another 30 years — there's just something different about a physical copy.
A tremendous amount of time and hard work goes into this initiative and we would appreciate any donation you might be able to make. Your support will solidify Young Minds as our flagship publication and help it grow to new heights. By funding tools and resources that enable our Board and Committee members to bring their creative visions to life, we can further our commitment to fostering a Jain way of life.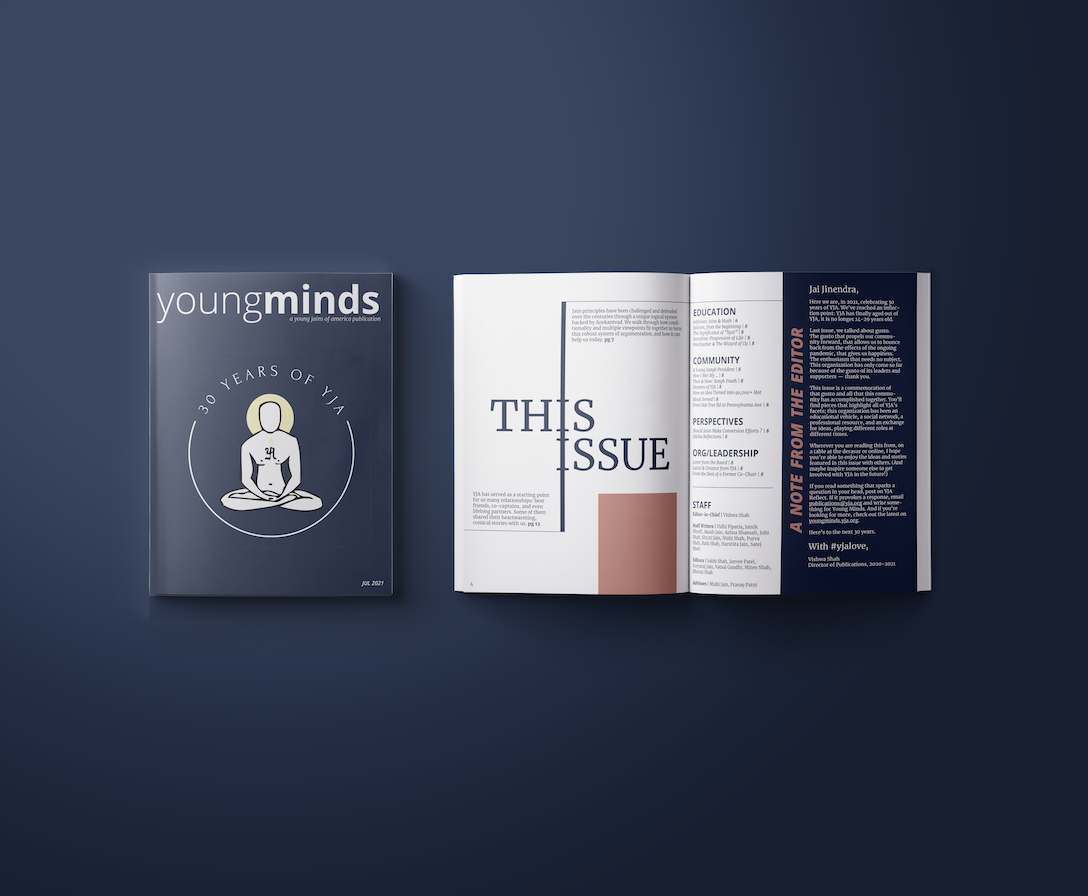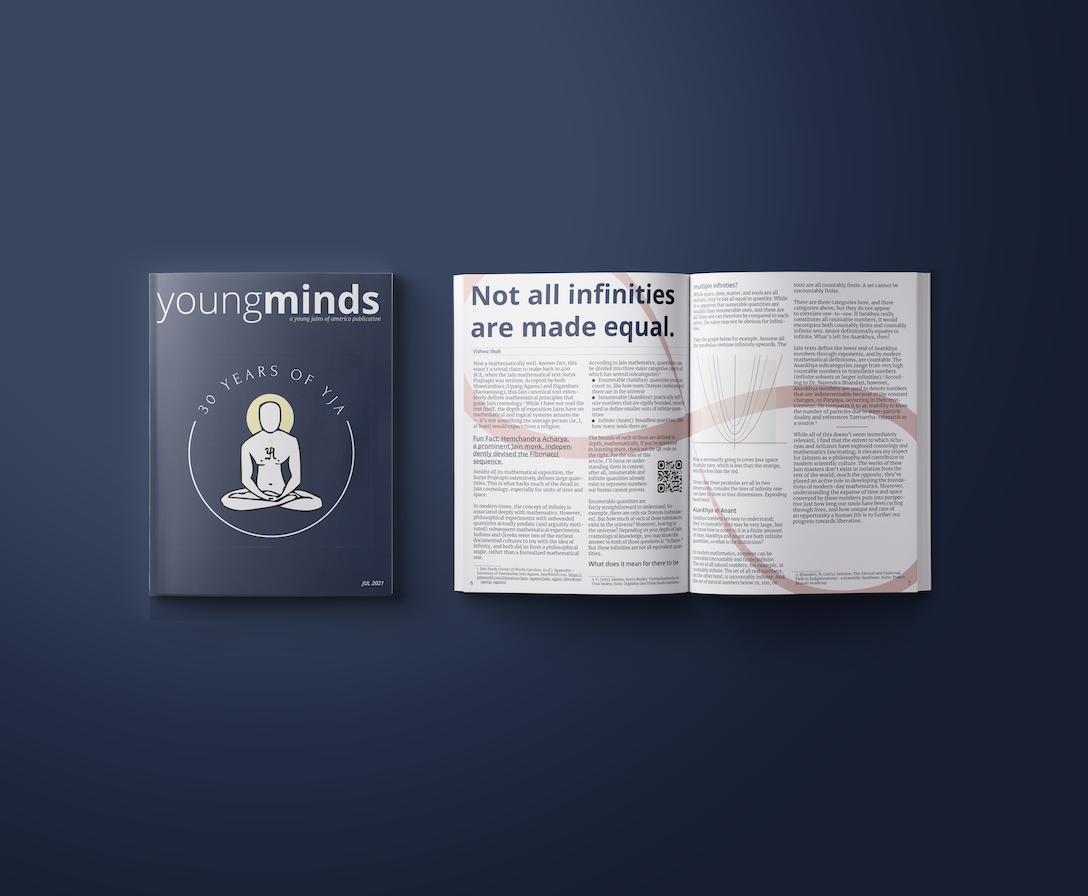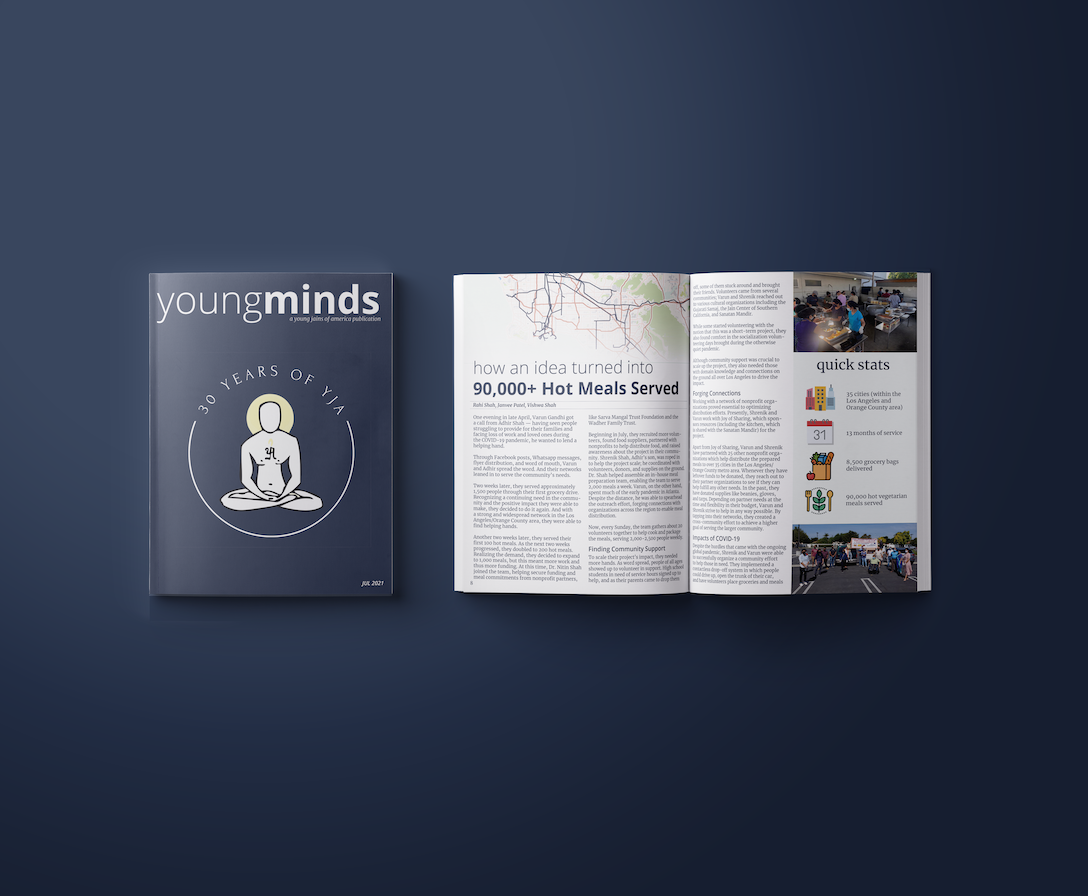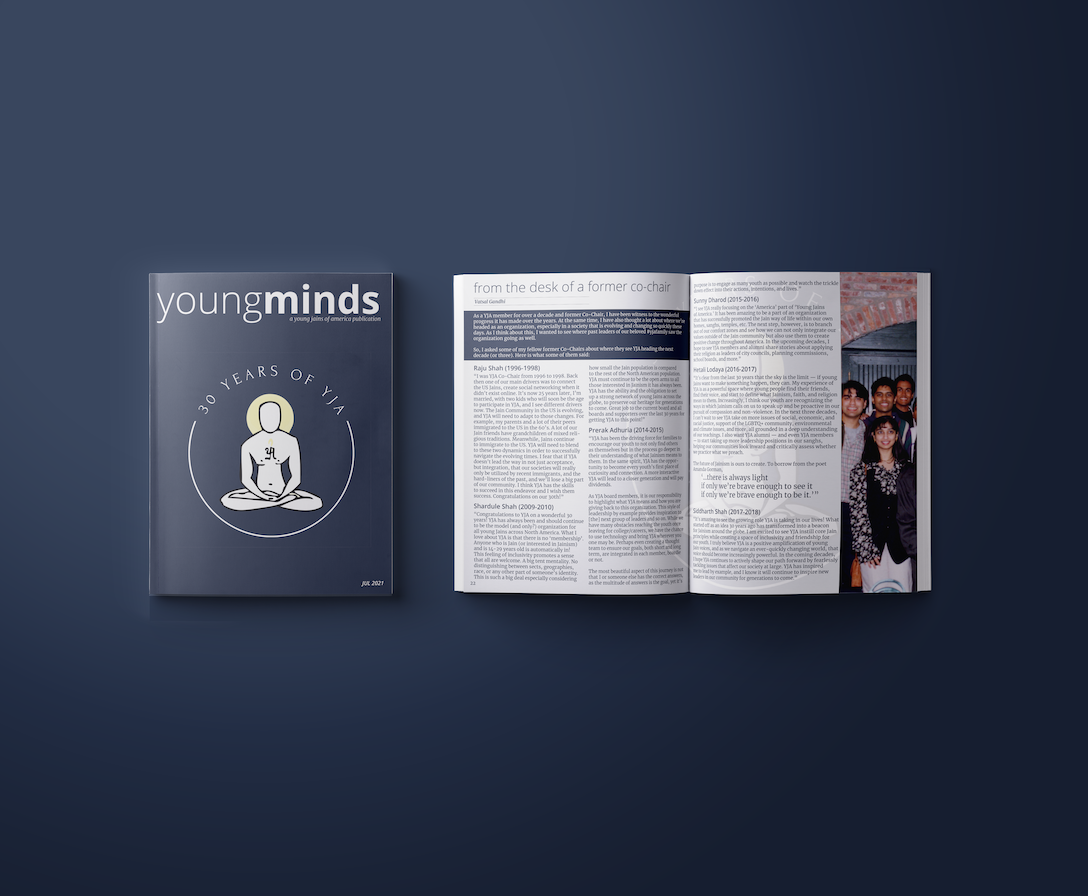 Young Minds serves as a platform to unite the voices of Jains across North America, celebrating our community while sharing our perspectives and experiences with self-discovery. In addition to regularly releasing content online, we publish biannual magazines.
We're always looking for writers and would love to share your ideas on our platform — reach out to us at [email protected]!