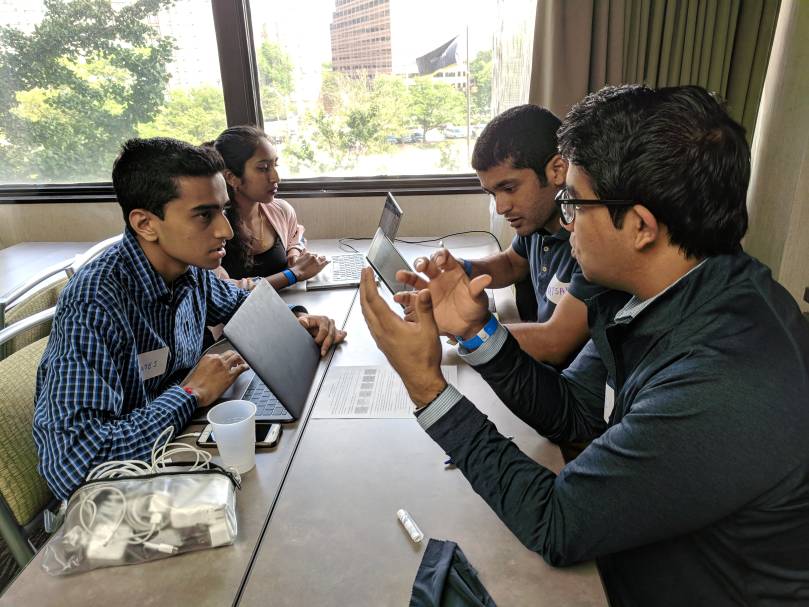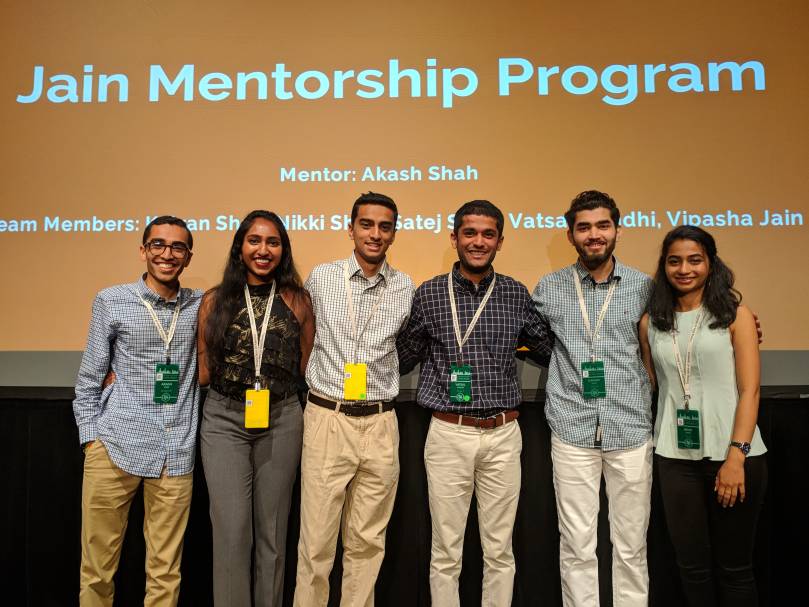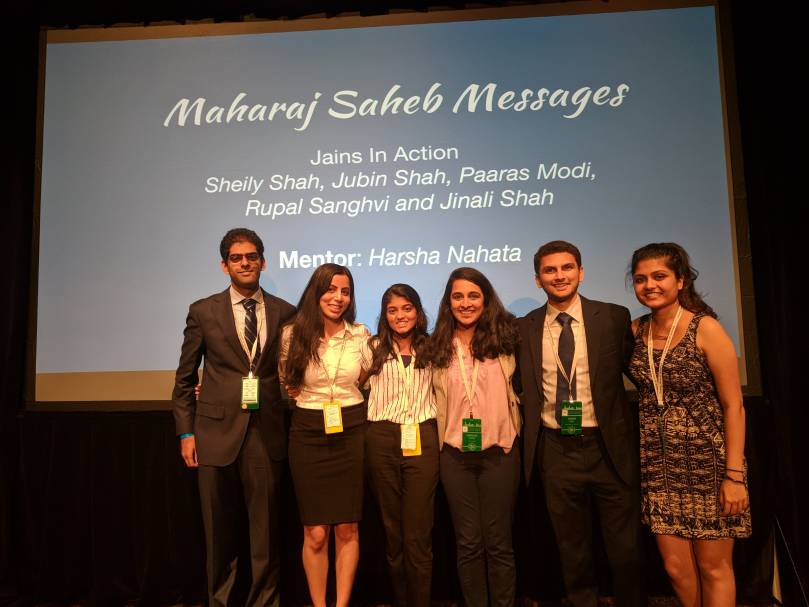 Jains in Action (JIA) is a YJA Project Team focused on creating opportunities for Jain youth to practice social entrepreneurship and problem solving. We are interested in teaching these skills, and also helping connect Jain youth with mentors, resources, and funding in the entrepreneurial space. In this way, we further our practice of Jainism by actively and creatively bettering our world around us. Participants may work on topics such as food waste, climate change, healthcare, or college debt – the topic is up to the team. Several projects incubated within JIA, including Maharaj Saheb Messages and the Jain Mentorship Program, continue today!
Past JIA programs have included:
In-person hackathons at the 2016 and 2018 YJA Conventions
Ideation and brainstorming session for high school students at the 2019 JAINA Convention
JIA began during the 2016 convention in Los Angeles, embracing the convention theme: Agents of Change. If you want to know more about JIA or just have an idea for our Jain communities, feel free to email us at jia@yja.org!
Jains in Action (JIA) is a hackathon-style event and an opportunity for Jain youth to collaborate, putting what they've learned in school and work together with the principles of Jainism to solve a problem in our community and the world around us.
First held at YJA 2016, JIA was modified significantly for YJA 2018 to include a complete 4-month structured curriculum. Teams were formed based on backgrounds and levels of experience and ideas and solutions were presented to a panel of judges. Maharaj Saheb Messages was the winning idea at the JIA event during YJA 2018, and JIA participants collaborated with the YJA Director of Education and the Education subcommittee to bring this platform to life.
At JAINA 2019, JIA held a 2 hour session intended to be a shortened "workshop" version of JIA catered towards kids aged 14-20 years of age in the Youth Activities group, aiming to help them think about problems our Jain community faces in sanghs and temples and to give them an introduction of the hackathon format.
JIA most recently also received significant support from JAINA's Long-Range Planning Committee (LRP). We continue to offer support to teams that are working or intend to work on their ideas after previous YJA and JAINA conventions. We are really excited about what we can achieve using this platform for the community.
2018

Putting Wealth Into Our Health - Consulting service to help Jain sanghs improve their health programs and increase education about health issues in their communities. (Third Place Winner)
Jainpedia - Interactive website that would have resources and information to help users follow a Jain diet or increase their consumption of non-violent foods and products.
Blossom - App allowing users within the Jain community to share restaurant reviews and recommendations.
JainLift - Service to organize rideshares and carpools to help young Jains near urban sanghs get to the temple. (Second Place Winner)
Jain Mentorship Program - Program to pair mentors and mentees within the Jain community for professional and personal growth.
Maharaj Saheb Messages - Platform that allows young Jains to ask questions to maharaj sahebs and religious leaders in India and get direct responses from them. Currently a YJA Education Project! (First Place Winner)
2016

Education Reform
Leftover Food Program
Increasing Jain Awareness
Healthcare Reform
World Hunger Awareness