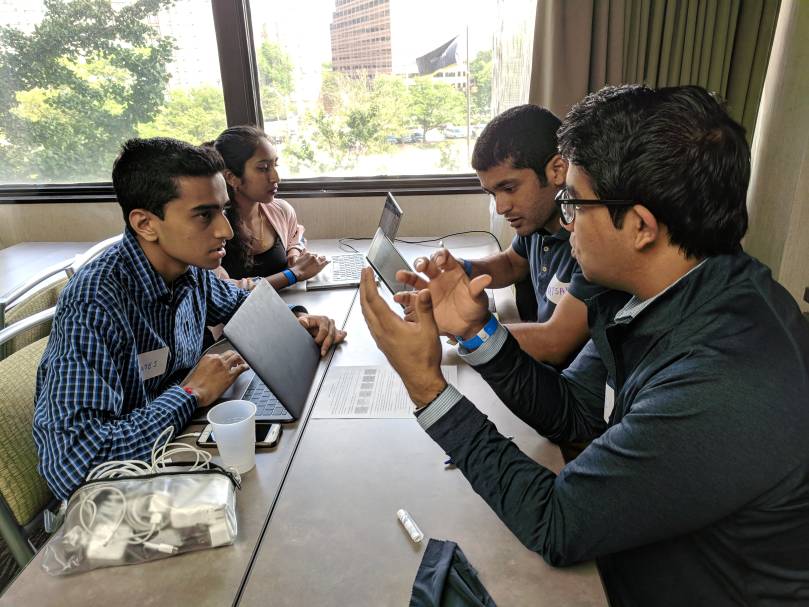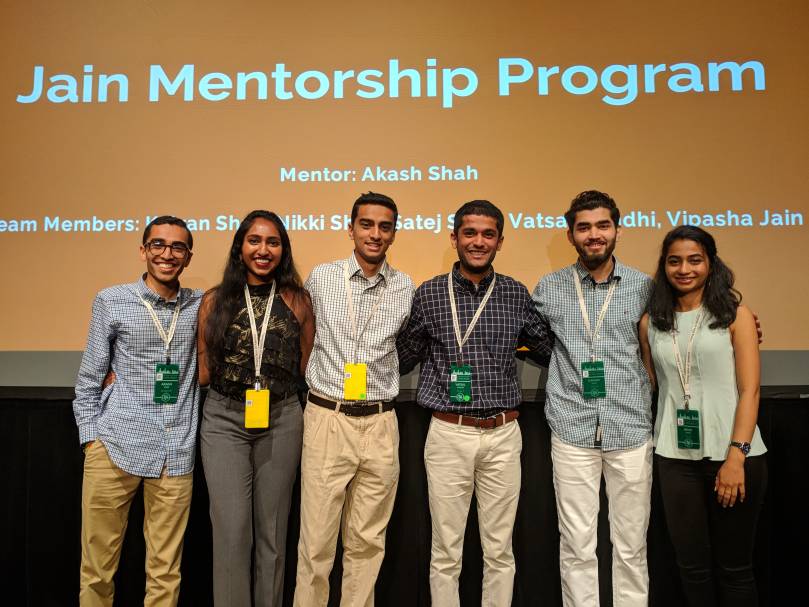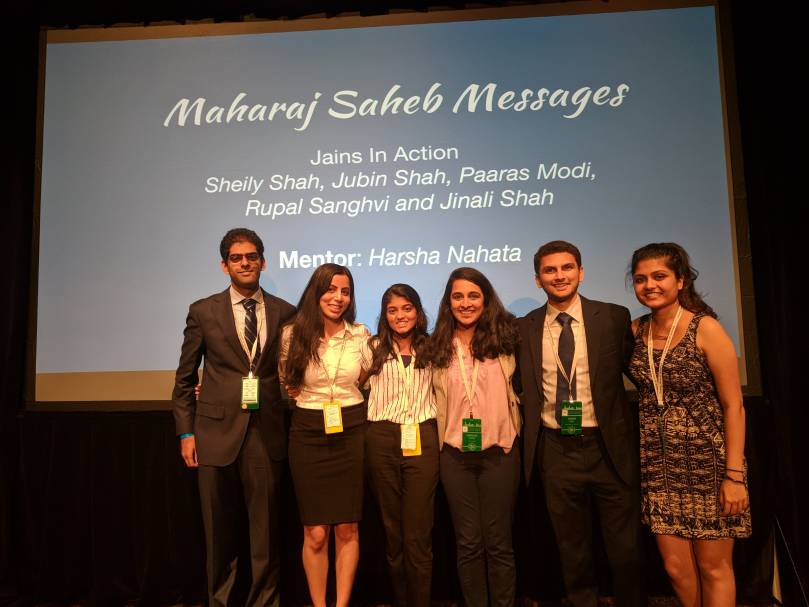 Jains in Action (JIA) is a hackathon-style event and an opportunity for Jain youth to collaborate, putting what they've learned in school and work together with the principles of Jainism to solve a problem in our community and the world around us.
JIA has held events at YJA '16, YJA '18 and most recently at JAINA '19. While it was first held at YJA 2016, it was modified significantly for YJA 2018 to include a complete 4-month structured curriculum. Teams were formed based on backgrounds and levels of experience and ideas and solutions were presented to a panel of judges. Maharaj Saheb Messages was the winning idea at the JIA event during #YJA18 in Chicago, and JIA participants collaborated with the YJA Director of Education and the Education subcommittee to bring this platform to life.
At JAINA '19, JIA held a 2 hour session intended to be a shortened "workshop" version of JIA catered towards kids aged 14-20 years of age in the Youth Activities group, aiming to help them think about problems our Jain community faces in sanghs and temples and to give them an introduction of the hackathon format.
JIA most recently also received significant support from JAINA's Long-Range Planning Committee (LRP) and while we continue to offer support to teams that are working or intend to work on their ideas after previous YJA and JAINA conventions, we are also starting to lay down the groundwork for JIA 2020 in Dallas! We are really excited about what we can achieve using this platform for the community in 2020 and beyond.
If you are interested to know more about JIA, want to join our team planning the 2020 event or just have an idea for our Jain communities, feel to email us at [email protected].