Applications for the 2020 JIA Virtual Hackathon are now closed! Thank you for your interest - we will be in touch soon.
We are excited to announce the Jains in Action Virtual Hackathon!
JIA is a fantastic opportunity to bring to life an idea that makes your community better, and to learn new skills. Whether you have experience with entrepreneurship and hackathons, or this is totally new for you, the JIA experience is structured to bring something to everyone. We are excited to get started soon on the JIA Virtual Hackathon!
Prompt
Identify a world issue or problem. Develop an actionable solution that is connected to Jain values.
Project Timeline
Phase I (July to August)
There will initially be three 1-hour sessions to guide your project teams as you go through the process. This will be followed by 'pitch day', where teams will be asked to present the work that they have accomplished.

Session 1: Human Centered Design (tentatively July 15th at 8:30 PM EST)
Session 2: Brainstorming (August 1, 4 PM EST)
Session 3: Storytelling (August 15, 4 PM EST)
Pitch Day I (TBD) - we are excited to award up to $500 to the winning team at Pitch Day to use to work on their idea!
Phase II (September to December)
Any project teams interested in continuing their work will do so during Phase II. This may involve testing, prototyping, and exploring other avenues of implementation.
Session 4: Prototyping (mid-September)
Pitch Day II (Early December) - prize info TBD
Through both phases, participants can expect to dedicate 2 hours per week to their projects.
Time Commitment

What will the schedule be like? Part I will be composed of three check-in periods, each lasting three weeks. During each period, you should expect to spend: at least 1 hour on a call with your team, 1 hour attending a workshop, and at least 2 hours working on your project. Individual teams may choose to schedule calls more frequently!
Do I need to be available for every workshop? Part I of the Hackathon will consist of three workshops sessions: July 15 at 8:30 EST (tentative), August 1 at 4 EST, and August 15 at 4 EST. It is encouraged that you attend each one to get the most out of the Virtual Hackathon experience, but not required.
Resources
You will have the interactive sessions mentioned above to guide your project teams as you move forward. Furthermore, the JIA team will provide you with several resources for your use as you see fit, including recommended timelines and sample agendas for your meetings. High school project teams will also be assigned a mentor for guidance throughout the process.
Still have questions about the Virtual JIA Hackathon? Email [email protected]!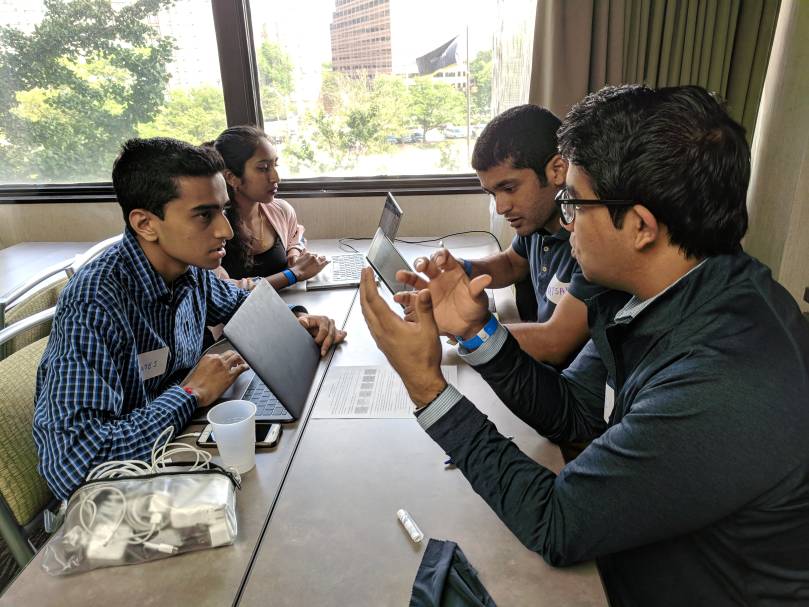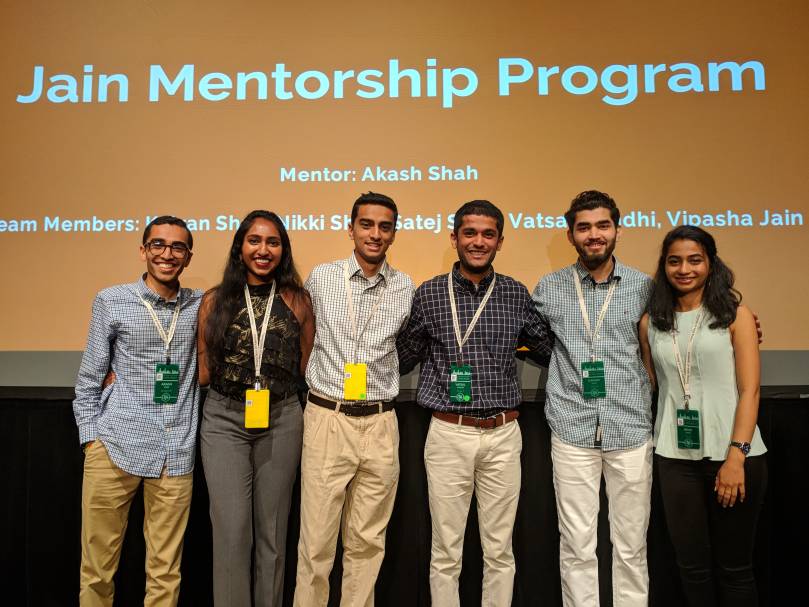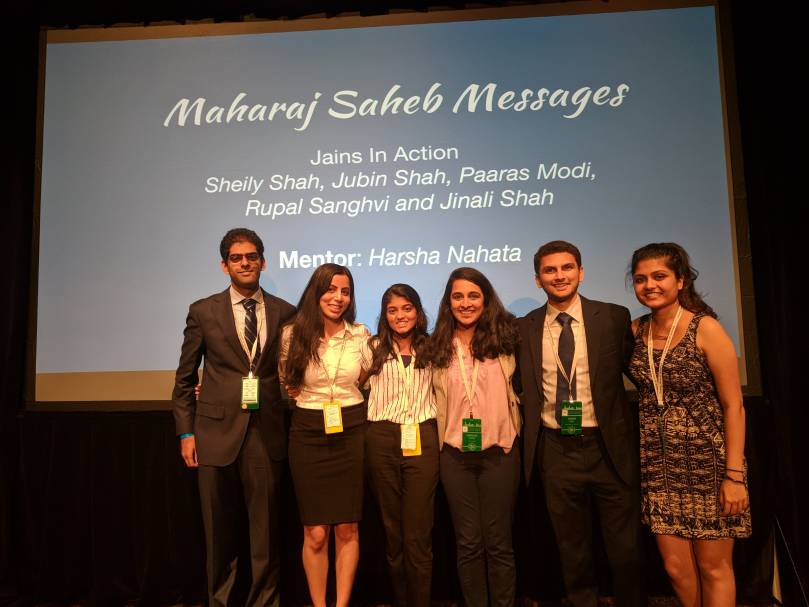 Jains in Action (JIA) is a YJA Project Team focused on creating opportunities for Jain youth to practice social entrepreneurship and problem solving. We are interested in teaching these skills, and also helping connect Jain youth with mentors, resources, and funding in the entrepreneurial space. In this way, we further our practice of Jainism by actively and creatively bettering our world around us. Participants may work on topics such as food waste, climate change, healthcare or college debt – the topic is up to the team. Several projects incubated within JIA, including Maharaj Saheb Messages and the Jain Mentorship Program, continue today!
Past JIA programs have included:
In-person hackathons at the 2016 and 2018 YJA Conventions
Ideation and brainstorming session for high school students at the 2019 JAINA Convention
JIA began during the 2016 convention in Los Angeles, embracing the convention theme: Agents of Change. If you want to know more about JIA, want to join our team planning the 2020 event, or just have an idea for our Jain communities, feel free to email us at [email protected]!